UOA Damansara 2 (MSC Cybercentre)
UOA Damansara 2 is a modern office building located in Damansara Heights which is accredited with MSC Cybercentre Status.
Located right next to Semantan MRT station, UOA Damansara 2 is the top choice is one is looking at an office space within the affluent Damansara Heights area.
With large floor plate of 25,000sf, the tenant have the option of enjoying efficient floor plate.
The tenant mix in the building includes a good mixtures from various industries like medical, media, investment funds, finance, co-working space and many others.
For leasing of the space in UOA Damansara 2, kinldy contact us at for more info.
Location
No. 6, Jalan Changkat Semantan, Damansara Heights
Kuala Lumpur
,
WP
50490
Malaysia
3° 9' 6.5628" N, 101° 39' 59.454" E
Google Map : Property Location
Javascript is required to view this map.
DISCLAIMER: -

Rental rates and availability are subject to change from time to time without prior notice and subject to the landlord's final confirmation. Huttons Oneworld Sdn Bhd is also not be held liable to any liability or loss incurred due to the use of the above information.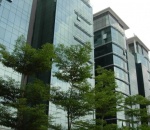 The Horizon @ Bangsar South (MSC Cybercentre)
Jalan Kerinchi, Bangsar South City, Kuala Lumpur, 59200, Malaysia. Rental From Rate: RM 5.30 psf, Rental To Rate: RM 7.00 psf Total Floors: 11
Floor Size Minimum: 1300
Floor Size Maximum: 54000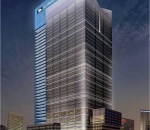 Menara CIMB @ KL Sentral (MSC Cybercentre)
Jalan Stesen Sentral 2, KL Sentral, Kuala Lumpur, Wilayah Persekutuan, 50470, Malaysia. Rental From Rate: RM 7.50 psf, Rental To Rate: RM 8.00 psf Total Floors: 35-storey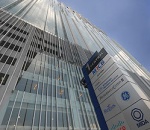 1 Sentral @ KL Sentral (MSC Cybercentre)
Jalan Stesen Sentral 5, KL Sentral, Kuala Lumpur, Wilayah Persekutuan, 50470, Malaysia. Rental From Rate: RM 7.00 psf, Rental To Rate: RM 7.50 psf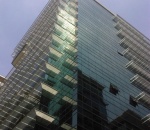 The Horizon (Phase 2) @ Bangsar South (MSC Cybercentre)
Jalan Kerinchi, Bangsar South City, Kuala Lumpur, Wilayah Persekutuan, 59200, Malaysia. Rental From Rate: RM 5.50 psf, Rental To Rate: RM 6.00 psf Total Floors: 13
Floor Size Minimum: 4000
Floor Size Maximum: 18000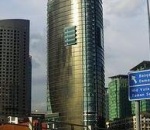 The Gardens North & South Tower @ Mid Valley (MSC Cybercentre)
Lingkaran Syed Putra, Kuala Lumpur, Wilayah Persekutuan, 59200, Malaysia. Rental From Rate: RM 7.50 psf, Rental To Rate: RM 7.80 psf Total Floors: 33-storey
Floor Size Minimum: 2200
Floor Size Maximum: 15000