The Vertical @ Bangsar South (MSC Cybercentre)
The Vertical @ Bangsar South is the latest office suite projected available for sale in the famous Bangsar South development. The Vertical development also comprises another adjoining Tower 2 (which named as Vertical II) project which is a similar strata office building.
Another building adjoining to The Vertical project is planned to be a business hotel, for the convenience of the office tenants' overseas visitors.
35-storey high above the ground, The Vertical and project is the only office building in Bangsar South available for strata sale, with the available sizes ranges from 735sf to 13,664sf.
The strata office development has been newly completed in year 2015.
Contact us now @ +6014-6262 623 or email info@corporateoffice.my for more information.
Location
Jalan Kerinchi
Kuala Lumpur
,
WP
59200
Malaysia
3° 6' 38.034" N, 101° 39' 57.0924" E
Google Map : Property Location
Javascript is required to view this map.
DISCLAIMER: -

Rental rates and availability are subject to change from time to time without prior notice and subject to the landlord's final confirmation. Huttons Oneworld Sdn Bhd is also not be held liable to any liability or loss incurred due to the use of the above information.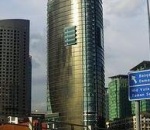 The Gardens North & South Tower @ Mid Valley (MSC Cybercentre)
Lingkaran Syed Putra, Kuala Lumpur, Wilayah Persekutuan, 59200, Malaysia. Rental From Rate: RM 7.50 psf, Rental To Rate: RM 7.80 psf Total Floors: 33-storey
Floor Size Minimum: 2200
Floor Size Maximum: 15000
Mid Valley Signature Office (Boulevard Office) - MSC Cybercentre
Lingkaran Syed Putra, Mid Valley City, Kuala Lumpur, Wilayah Persekutuan, 59200, Malaysia. Rental From Rate: RM 4.00 psf, Rental To Rate: RM 4.80 psf Total Floors: 11
Floor Size Minimum: 2000
Floor Size Maximum: 3111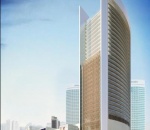 1 Sentrum @ KL Sentral (MSC Cybercentre)
KL Sentral, Kuala Lumpur, Wilayah Persekutuan, 50470, Malaysia. Rental From Rate: RM 7.50 psf, Rental To Rate: RM 8.50 psf Total Floors: 32-storey
Floor Size Minimum: 5900
Floor Size Maximum: 5900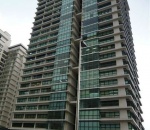 Northpoint Office Suite @ Mid Valley City (MSC Cybercentre)
No. 1, Medan Syed Putra Utara, Mid Valley City, Kuala Lumpur, Wilayah Persekutuan, 59200, Malaysia. Rental From Rate: RM 4.20 psf, Rental To Rate: RM 4.80 psf Total Floors: 22-storey
Floor Size Minimum: 1410
Floor Size Maximum: 10000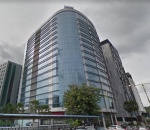 UOA Damansara 2 (MSC Cybercentre)
No. 6, Jalan Changkat Semantan, Damansara Heights, Kuala Lumpur, Wilayah Persekutuan, 50490, Malaysia. Rental From Rate: RM 4.50 psf, Rental To Rate: RM 5.40 psf Total Floors: 13
Floor Size Minimum: 2000
Floor Size Maximum: 20866