1 Sentral @ KL Sentral (MSC Cybercentre)
1 Sentral is a office building located in the famous KL Sentral development, a relatively new building compared to Plaza Sentral, with currently 100% occupancy. The other office tower developments with available office space within KL Sentral development includes Plaza Sentral, Quill 7, & upcoming 348 Sentral, Lot E @ KL Sentral etc.

As the transportation hub of KL City and surrounding area, KL Sentral enjoys superb connectivity by connected to almost all the train lines available in the city, including KLIA express to the our renowned international airport — KLIA.
Other than its strategically located between KL & PJ, the road accessibility of KL Sentral is further improved by the highway connectivity to KL & PJ (through SPRINT) and Subang (through NPE).
The tenants in KL Sentral can enjoy the superb convenience of staying in hotel/condo opposite the road and less than a minute walk to the office. Busy frequent flight-travelers the can check-in in Sentral station in the morning, and catch their evening flight with a congestion-free express train directly to KLIA — which will arrive on the dot according to their schedule.
Choices of business-class food and beverage outlets are available with a breeze walk to Sooka Sentra or Sentral Station. Besides food court is also available at Lower Ground level for working-class employee's daily consumption.
1 Sentral, the FIABCI award-winning offiec building is tenanted by reputable tenant such as PWC International etc. It is located at the heart of transportation hub well-known KL Sentral. This building enjoy MSC status.

Call us today at +6014-6262 623 or email us at info@CorporateOffice.my to book for a tour of the prestigious office development!
Location
Jalan Stesen Sentral 5, KL Sentral
Kuala Lumpur
,
WP
50470
Malaysia
3° 7' 52.7484" N, 101° 41' 0.4416" E
Google Map : Property Location
Javascript is required to view this map.
DISCLAIMER: -

Rental rates and availability are subject to change from time to time without prior notice and subject to the landlord's final confirmation. Huttons Oneworld Sdn Bhd is also not be held liable to any liability or loss incurred due to the use of the above information.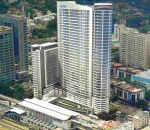 Menara UOA Bangsar (Tower A & B)
No. 5, Jalan Bangsar Utama 1, off Jalan Bangsar, Kuala Lumpur, Wilayah Persekutuan, 59000, Malaysia.
Rental From Rate: RM 3.80 psf
,
Rental To Rate: RM 5.50 psf
Total Floors: 39-storey & 21-storey respectively (with 3 level retail)
Floor Size Minimum: 900
Floor Size Maximum: 5000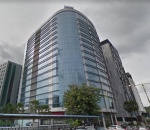 UOA Damansara 2 (MSC Cybercentre)
No. 6, Jalan Changkat Semantan, Damansara Heights, Kuala Lumpur, Wilayah Persekutuan, 50490, Malaysia. Rental From Rate: RM 4.50 psf, Rental To Rate: RM 5.40 psf Total Floors: 13
Floor Size Minimum: 2000
Floor Size Maximum: 20866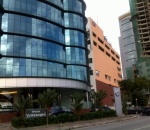 Wisma Volkswagen (former Wisma UOA Bangsar)
No. 7 Lorong Maarof, Bangsar, Kuala Lumpur, Wilayah Persekutuan, 59100, Malaysia.
Rental From Rate: RM 5.00 psf
,
Rental To Rate: RM 5.00 psf
Total Floors: 8-storey
Floor Size Minimum: 2600
Floor Size Maximum: 5500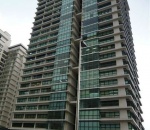 Northpoint Office Suite @ Mid Valley City (MSC Cybercentre)
No. 1, Medan Syed Putra Utara, Mid Valley City, Kuala Lumpur, Wilayah Persekutuan, 59200, Malaysia. Rental From Rate: RM 4.20 psf, Rental To Rate: RM 4.80 psf Total Floors: 22-storey
Floor Size Minimum: 1410
Floor Size Maximum: 10000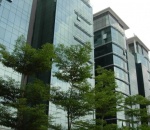 The Horizon @ Bangsar South (MSC Cybercentre)
Jalan Kerinchi, Bangsar South City, Kuala Lumpur, 59200, Malaysia. Rental From Rate: RM 5.30 psf, Rental To Rate: RM 7.00 psf Total Floors: 11
Floor Size Minimum: 1300
Floor Size Maximum: 54000