The Horizon @ Bangsar South (MSC Cybercentre)
Bangsar South City is a MSC Malaysia Cybercentre with good building image - at a strategic location that connects the capital, Kuala Lumpur city, and Petaling Jaya, where has become home for most of the working executives.
30 acres of urban office space make up this energetic commercial parcel. Workplace that comprises two different entities, this commercial development has all the trappings of lethal ambition, rising careers and courageous start-ups.

A self-sustained office and commercial development, you need to walk through the amenities in the Bangsar South development to have an appreciation of the place, The F&B outlets here cater for the different needs of the office workers - the choices varies from bistro, business class cafes to food court. Supermarket and all the conveniences are available within the development, and there is nothing of your daily office needs that you can't find here.
Bangsar South City office towers provides small space from 1,300sf up to a boutique office block of approximately 54,000sf, you can find your size requirement here be you a large corporate or small start-up company.
Office block FOR SALE (en-bloc) from 54,000sf to 120,000sf are also available in Bangsar South City.
Bangsar South City is indeed YOUR IDEAL BUSINESS ADDRESS - an office address that meets all your needs.
Call us today at +6014-6262 623 or email us at info@CorporateOffice.my to book for a tour of the prestigious Bangsar South City office development!
Location
Jalan Kerinchi
Bangsar South City
,
KL
59200
Malaysia
3° 6' 39.2616" N, 101° 39' 58.4496" E
Google Map : Property Location
Javascript is required to view this map.
DISCLAIMER: -

Rental rates and availability are subject to change from time to time without prior notice and subject to the landlord's final confirmation. Huttons Oneworld Sdn Bhd is also not be held liable to any liability or loss incurred due to the use of the above information.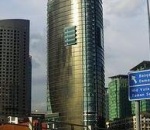 The Gardens North & South Tower @ Mid Valley (MSC Cybercentre)
Lingkaran Syed Putra, Kuala Lumpur, Wilayah Persekutuan, 59200, Malaysia. Rental From Rate: RM 7.50 psf, Rental To Rate: RM 7.80 psf Total Floors: 33-storey
Floor Size Minimum: 2200
Floor Size Maximum: 15000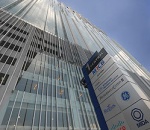 1 Sentral @ KL Sentral (MSC Cybercentre)
Jalan Stesen Sentral 5, KL Sentral, Kuala Lumpur, Wilayah Persekutuan, 50470, Malaysia. Rental From Rate: RM 7.00 psf, Rental To Rate: RM 7.50 psf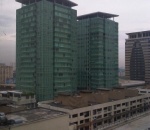 Centrepoint and Centrepoint South @ Mid Valley City (MSC Cybercentre)
Lingkaran Syed Putra, Mid Valley City, Kuala Lumpur, Wilayah Persekutuan, 59200, Malaysia. Rental From Rate: RM 6.80 psf, Rental To Rate: RM 6.80 psf Total Floors: 19-storey
Floor Size Minimum: 3000
Floor Size Maximum: 13500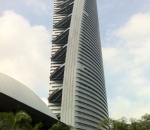 Menara TM (Telekom) - MSC Cybercentre
Jalan Pantai Baharu, Kuala Lumpur, Wilayah Persekutuan, 50672, Malaysia. Rental From Rate: RM 6.00 psf, Rental To Rate: RM 6.00 psf Total Floors: 55-storey
Floor Size Minimum: 9600
Floor Size Maximum: 15000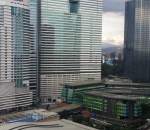 Q Sentral @ KL Sentral (MSC Cybercentre)
Jalan Stesen Sentral 2, Kuala Lumpur, Kuala Lumpur, 57000, Malaysia. Rental From Rate: RM 5.00 psf, Rental To Rate: RM 7.50 psf Total Floors: 42
Floor Size Minimum: 269
Floor Size Maximum: 6000