i-City (MSC Cybercentre)
Many of the prospect tenant who came to I-City, the so-called No. 1 Technology City, has surprising found out that this new MSC Malaysia development has much more to offer to them — much more than they can imagine.
Coming into i-City development, everything provided by the developer is about the latest technology. Gigabit connectivity that is conveniently connected to the office unit — just by giving a call to the concierge, you will enjoy the true "plug and play" experience. WIFI of 20Mbps is available at concierge and everywhere at ground floor for visitors free usage.
With CISCO powered Metro-E network connecting the whole development in i-City, CAT6 cable is used to connect from fiber optic to the junction box in the office unit. IP phone will bring the tenant cheaper call rate to any locations.
The location may look far from the city when looking at the map but with NKVE one can easily access PJ within 20-minutes congestion free driving and 35-minutes to KL City after switching to SPRINT highway.
With the completion of Phase 1B in 4Q2009, the development in i-City will enjoy a much better accessibility from Federal Highway and the surrounding area.
Recruitment of employee is an easy task in i-City as many of the Klang & Shah Alam working populations are more than happy to skip the 1.5 hours traveling time during peak hour to KL City and work here. Talent pool from the nearby universities is also not a problem.
Awarded with MSC Cybercentre status in year 2008, i-City has already attracted quite some international tenants already grab a space here despite many people's impression that the take up rate is slow.
Lower rental cost, lower employment cost, with a much advanced infrastructure, with only additional 20-minutes of driving to work. This is what you can get if you locate yourself in i-City.
Features of i-City: -
· Integrated mixed development.
· Superb ICT infrastructure and other basic facilities — boasting fastest broadband connectivity speed in the region.
· Auto-configured redundant broadband supported by multi-telco.
· 100% power backup redundant.
· Tier-1 & tier-4 data centre available.
· Shared broadband bandwidth among office and data centre.
· Suitable for Web 2.0 research activities.
· Facilities like "Pay-per-use" meeting rooms, seminar room for tenant's convenience.
· Lower total cost of operating.
· Concierge for visitors available
· Lowest rental among MSC Malaysia Office
· Future shopping mall & 5-star hotels.
· Close to Petaling Jaya and Port Klang.
Call us today at +6014-6262 623 or email us at info@CorporateOffice.my to book for a tour of the strategic office development to find out what is available & book a space in i-City!
Location
i-City
Shah Alam
,
SL
40000
Malaysia
3° 3' 56.2212" N, 101° 28' 59.4012" E
Google Map : Property Location
Javascript is required to view this map.
DISCLAIMER: -

Rental rates and availability are subject to change from time to time without prior notice and subject to the landlord's final confirmation. Huttons Oneworld Sdn Bhd is also not be held liable to any liability or loss incurred due to the use of the above information.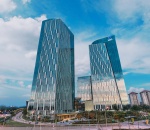 IOI City Tower @ IOI Resort City, Putrajaya
Persiaran IRC 2, IOI Resort City, Lembuhraya Lembah Klang Selatan, Putrajaya, Selangor, 62502, Malaysia.
Rental From Rate: RM 5.00 psf
, Total Floors: 31
Floor Size Minimum: 3500
Floor Size Maximum: 16000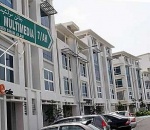 i-City (MSC Cybercentre)
i-City, Shah Alam, Selangor, 40000, Malaysia. Rental From Rate: RM 2.40 psf, Rental To Rate: RM 4.90 psf Total Floors: Shop-office (3, 4 & 5-storey)
Floor Size Minimum: 1400
Floor Size Maximum: 10000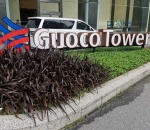 Guoco Tower @ Damansara City (MSC Cybercentre)
No.6, Jalan Damanlela, Bukit Damansara, Kuala Lumpur, 50490, Malaysia.
Rental From Rate: RM 7.00 psf
, Total Floors: 19
Floor Size Minimum: 13000
Floor Size Maximum: 15000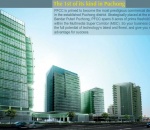 PFCC - Puchong Financial Corporate Centre (MSC Cybercentre)
PFCC, Jalan Puteri 1/2, Bandar Puteri Puchong, Puchong, Selangor, 47100, Malaysia. Rental From Rate: RM 3.50 psf, Rental To Rate: RM 4.50 psf Total Floors: 19-storey
Floor Size Minimum: 1700
Floor Size Maximum: 200000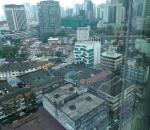 Menara Prudential
Jalan Barat, Imbi, Kuala Lumpur, 55100, Malaysia.
Rental From Rate: RM 8.00 psf
,
Rental To Rate: RM 9.00 psf
Total Floors: 27
Floor Size Minimum: 21000